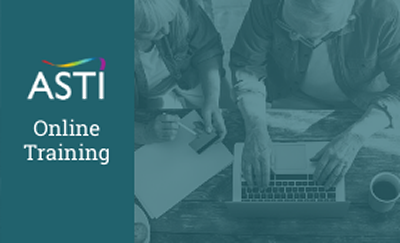 Details
The ASTI is providing online seminars for members considering retirement during 2022. This is a two-evening programme - Session 1 is presented by the ASTI and Session 2 is presented by Cornmarket. Attendance is required on both evenings.
Session 1

Presented by ASTI

Overview of Occupational Pension Scheme
Retirement Options
How to Retire

Session 2

Presented by Cornmarket

AVCs and Financial Planning for Retirement
Preparing Mentally for this Exciting New Chapter
Overall Wellbeing & Life after Work
We are holding two rounds of seminars in late 2021 and in early 2022. To register, please fill in this form indicating your chosen dates for Session 1 and Session 2.
Round 1



ASTI Seminar - Session 1 -

choice of dates

:

Tues 9th Nov
Tues 16th Nov
Tues 30th Nov

Cornmarket Seminar - Session 2 - one date:

Round 2



ASTI Seminar - Session 1 -

choice of dates

:

Tues 11th Jan
Tues 18th Jan
Tues 1st Feb

Cornmarket Seminar - Session 2 - one date:
Back to events