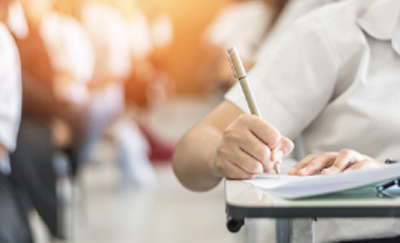 What has happened so far?
Last year, 41 schools took part in a consultative process on the Senior Cycle curriculum focused on two broad themes: the purposes of Senior Cycle education; and pathways and progression. The school-based consultation was supplemented by regional seminars at which the ASTI had strong representation. The National Council for Curriculum and Assessment (NCCA) commissioned the Economic and Social Research Institute (ESRI) to prepare a report – Student, Teacher and Parent Perspectives on Senior Cycle Education – based on the 41-school consultation process. The NCCA consultation paper is also based on the latter process.
What are the issues for the ASTI?
The ASTI is concerned that a wider consultation process take place on Senior Cycle education. Teachers need to be at the heart of the consultation process rather than considered as another one of the education stakeholders. There is a widespread perception among teachers that the voice of teachers was marginalised in the regional meetings supplementing the 41-school-based consultation process. Teachers felt marginalised and alienated during the reform process at Junior Cycle and the ASTI is determined that this will not happen again. The ASTI's efforts to ensure that teacher professionalism is accorded space and status include commissioning independent research on the Senior Cycle review process and making a submission to the NCCA on Leaving Cert reform.
ASTI commissioned research on the Senior Cycle review process
In the context of the ongoing review of the Senior Cycle programme, the ASTI commissioned research by former school principal Dr Brian Fleming in Making Education Policy Work.
Dr Fleming's research concludes that significant curriculum change at Senior Cycle is not suitable in the next few years due to the lack of capacity at school level, uncertainty about the outcomes of the Framework for Junior Cycle, the deterioration in teachers' working conditions, and other factors.
The research also warns against side-lining teachers in the policy making process stating that marginalising the role of teachers in the execution of change is unlikely to lead to success. What is more, the author argues that an implementation policy should be developed alongside any education change policy: "Implementation is an integral part of the process which needs to be considered from the outset". According to Dr Fleming, the following are vital prior to any consideration of Senior Cycle curriculum change:
A break of three years from new initiatives and innovations in schools;
A "rigorous independent" evaluation of the Framework for Junior Cycle.
Break from initiatives
Dr Fleming concludes that a break of three years would allow schools to focus on how the Junior Cycle reform is unfolding and for a rigorous independent evaluation to be initiated. "During that period the Department of Education and Skills could take significant steps to resolve a number of outstanding issues which would have the result of creating an environment more conducive to the introduction of substantial change."
Key findings from the research
Transformative change in teaching and learning takes time and is dependent on contextual factors.
Successful curriculum policy requires:
Principles of change must be clearly articulated, shared and understood by all involved;
Buy in from the teaching profession;
Capacity building in schools prior to implementation of change;
Acknowledgement that the meaning of change needs to be regularly revised;
Acknowledgement that change processes in education must be incremental rather than radical.
Consideration of implementation issues, including professional resources, has been absent in education policy, most notably in the introduction of the Framework for Junior Cycle.
Curriculum policy and implementation policy must reflect, rather than marginalise or reduce, the primary role of teacher agency in implementing change in the classroom.
Teachers' work is becoming increasingly intensified in conditions that are at best stable and at worst deteriorating.
Key recommendations
There is a need to consider an appropriate time frame for introducing change at Senior Cycle. According to the author "schools are in need of a breather from the current pattern of ongoing innovation and additional workload."
There is a need to evaluate the impact of the Framework for Junior Cycle on the learning that is taking place in classrooms. There is also a need to examine implementation issues which are problematic.
ASTI submission to the NCCA – key points
There is a need for more evidence to underpin any change proposals.
There is a need for a full and proper evaluation of the Framework for Junior Cycle before any proposals for Senior Cycle are brought forward. It is premature to do so now, as the Framework has not been bedded down and evaluated.
There is a need for a wider consultation model. The recent decision by Minister McHugh regarding history at Junior Cycle level shows that there was inadequate consultation prior to implementation
Planning: The design and implementation must be an integral planning process, not sequential.
CPD/training: It goes without saying that CPD and training must be extensive and fit for purpose. The Professional Development Service for Teacher (PDST) model rather than the Junior Cycle for Teachers (JCT) model is preferable.
Teachers' time: Teachers will need to be provided with appropriate time to properly implement any forthcoming proposals.
Resources: If the appropriate resources and infrastructure are not properly invested in, it will not be a success.
Assessment: The Leaving Certificate must be externally assessed.
Second components: There is potential for second components. These must be completed in school to protect the integrity of the examination process.
If a reduction in existing content is required in a subject to accommodate this development, it must be done carefully to avoid undermining the integrity of the individual subject.
Final examinations should be at least 50-60% of final marks.
Exams in fifth year: The ASTI will be silent in the submission on this question.
The ASTI is anxious to protect the integrity of the school year: No terminal examinations should take place in May.
Transition Year should be available and accessible to all students. It is this aspect of Senior Cycle in which work experience should reside. It is this aspect of Senior Cycle in which modules should reside too. It should be resourced properly and there should be no student/parent contributions required as is often the case currently.
LCA/LCVP: The ASTI acknowledges the value of diverse pathways and of these programmes. The ASTI awaits proposals and reviews in relation to these programmes.
Curriculum:

The ASTI believes that each syllabus should have breadth and depth specified.

There should be no purely outcomes-based specification and assessment.

Future provision must include the current range of subjects.

There must be integrated implementation and design.

Students should study a minimum of six subjects.

The ASTI does not believe that work experience is appropriate in Leaving Certificate – it should reside in Transition Year.

There must be no common level papers. Higher and ordinary levels must be maintained.

No SPCA (i.e., Senior Cycle equivalent of Junior Cycle Profile of Achievement (JCPA))

No short courses.

No Classroom-Based Assessments (CBAs).

No modules.

Enhanced Guidance and Counselling rather than well-being classes proposals.

Equality issues: There must be equity of access for all, funding fairness, and equality of opportunity.
Stress and work practice: The ASTI will evaluate whatever is proposed and its implications for work practice for teachers.
Important documents
Back to campaigns