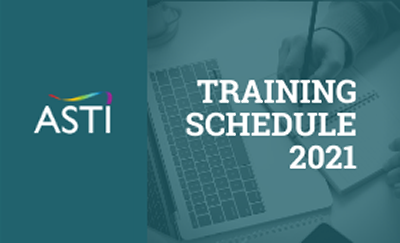 We are offering a range of online training and seminars for our members over the coming year.
These events will allow members to learn from experienced ASTI officials and to engage with teaching colleagues from around the country on key issues affecting them.
We urge members taking up a new role such as School Steward or Board of Management representative to attend one of our valuable training sessions.
For members seeking an AP post at work, we are offering leadership training - this includes advice on completion of the application form and preparation for the interview.
Please click on the training date you require for more information or to register.
* Please note: Substitution will be provided by the ASTI for School Steward and Board of Management training.
** Two sessions - members should register to attend one of the dates listed (Session 1). Session 2 will be hosted by Cornmarket on 7th December and 8th February.
See our Events page for the calendar of training.
Back to news