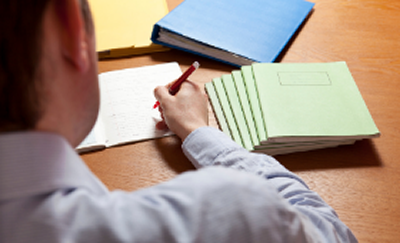 The ASTI has made strong representation to the Department of Education and the State Examinations Commission for appropriate support for school management in the planning, preparations for and running of the examinations, and for work involved in the Accredited Grades process. This includes work related to providing estimated marks for out of school learners and students studying subjects outside of school.
In seeking such supports, the ASTI asked that there be recognition that some of the work is required to be carried out outside the normal time. There is also a substantial body of work that will be undertaken during the Easter holidays.
The number of days available will range from 50 to 60 days depending on the number of candidates in the school. It will also depend on the range of activities involved in the context of the requirements of candidates in each school.
The ASTI also sought to ensure that within a school's allocation of days, 5 days are reservable to the principal of the school.
Arrangements
Leaving Certificate Aide Days 2021
| | | |
| --- | --- | --- |
| Purpose | Schools with up 120 Candidates | Schools with 120 Candidates or more |
| Oral Examinations Planning and Admin | 8 days | 10 days |
| Days for planning and organisation of the examinations associated with Covid-19 | 10 | 12 |
| June Exams | 10 | 10 |
| Accredited Grades including Learners and Subjects Out of School | 20 | 20 |
Subject to certain conditions, up to 8 additional days are also available to support the delivery of examinations on Saturdays in May and for school opening on Sundays in June to provide for the delivery of the written examinations.
Within a school's allocation of days, 5 days are reservable to the principal.
Rate of payment for Aide Day is €146.19.
Back to news