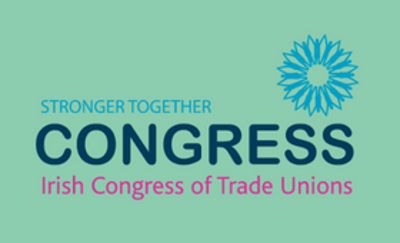 ASTI Nominations for ICTU Committees
The Irish Congress of Trade Unions (ICTU) has invited the ASTI to nominate members for the committees listed below.
(a) The Congress Health and Safety Committee 2021 – 2023
(b) The Congress Retired Workers' Committee 2021 – 2023
Members who are interested in being nominated for either of the committees should follow the instructions below.
Further information about the work of the ICTU and its committees can be found on the ICTU website at www.ictu.ie
ASTI Standing Committee will nominate ASTI member(s) to serve on these committees.
Interested members should apply to the General Secretary by outlining their suitability on an A4 page. Applications must reach ASTI Head Office before close of business on Tuesday, December 14th, 2021.
Applications should be sent to:
ASTI General Secretary
ASTI
Thomas MacDonagh House
Winetavern Street
Dublin 8
DO8 P9V6
Email: [email protected]
Back to news