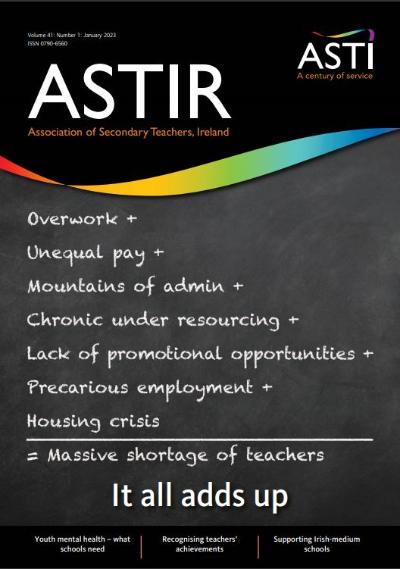 January ASTIR is now available online. Printed copies have been sent to schools and digital copies have been sent to emails.
In this issue:
Radical action needed on teacher supply
Youth mental health - what schools need
Recognising teachers' achievements
Supporting Irish-medium schools

To update your mailing preferences login to MyUnion and go to preferences and consents.
Back to news