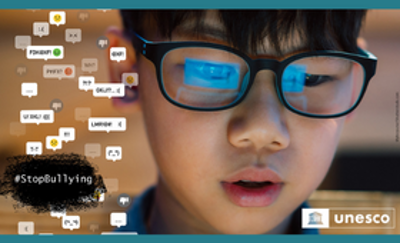 International Day against Bullying and Violence in Schools
Increasing the number of middle management posts in schools is key to ensuring that anti-bullying procedures can be effectively delivered, monitored and regularly reviewed, according to ASTI President Eamon Dennehy.
"Many middle management posts were axed during Ireland's recession over a decade ago. These teachers played a crucial role in promoting inclusivity and student wellbeing in school communities," said Mr Dennehy. Year Heads, in particular, are the 'front line' for responding to bullying allegations and incidents.
"As middle management posts were being stripped from schools, classroom teachers saw their work become increasingly bureaucratic and pressurised. If we want schools to be safe sanctuaries for all students then we must provide schools with adequate resources. Ireland comes 36th out of 36 countries for investment in second-level education as a proportion of our GDP."
While the ASTI welcomed the Minister's commitment to review the 2013 Anti-Bullying Procedures he underlined that the promised training for the 2013 Procedures and the wider 2013 Anti-bullying Action Plan was never delivered. This has left teachers under-equipped to respond to the complex and evolving challenge of bullying, and in particular has resulted in schools not implementing the mediation and restorative practices deemed essential. "In 2013 we underlined the need to support these anti-bullying procedures with a national programme for inservice for teachers. The need for this training has not gone away. If anything, it has increased due our changed societal landscape, and in particular the growing emphasis on youth mental health, online safety and the need for specific measures to protect the dignity of minority and LGBT+ students."
UNESCO International Day against Violence and Bullying at School Including Cyberbullying takes place annually on the first Thursday of November.
For further information see ASTI's submission on school bullying to the Joint Oireachtas Committee on Education, Further and Higher Education, Research, Innovation and Science.
Back to news