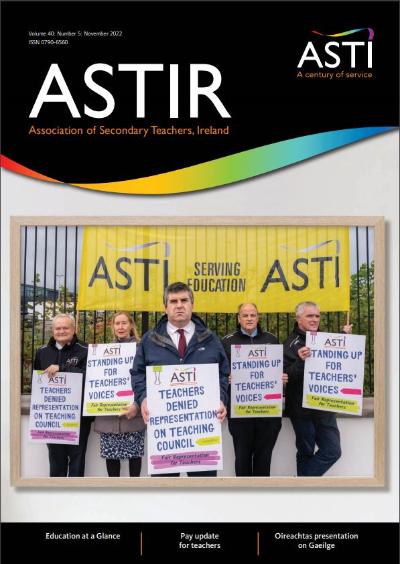 November ASTIR is now available online. Printed copies have been sent to schools and digital copies have been sent to emails.
In this issue:
ASTI Teachers Denied Representation on Teaching Council
Education at a Glance
Pay Update for Teachers
Oireachtas Presentation on Gaeilge
To update your mailing preferences login to MyUnion and go to preferences and consents.
Back to news