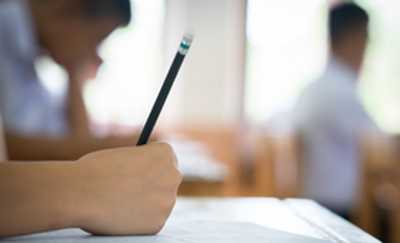 Senior Cycle change must protect integrity of exams system
Commenting on today's announcement by the Minister for Education Norma Foley regarding Senior Cycle, ASTI President Eamon Dennehy said any changes to the Senior Cycle must be built upon fairness for students and trust in the system.
The ASTI acknowledges the retention of the existing broad subject range and the addition of two new subjects in today's announcement. The continuation of the successful Transition Year programme is welcome.
"Changes to education policy can have far reaching consequences for students, the education system and for society," said ASTI President Eamon Dennehy. "The publication of the Chief Inspector's report last week once again confirmed that we have a high-performing and trusted second-level education system.
"It is longstanding ASTI policy that certification in the state exams is entirely externally assessed. This must be retained in all aspects of the development of the Leaving Cert. It vital that the integrity of the state exams system is maintained.
"Changes announced to Leaving Cert paths will offer improved opportunities for students with special education needs.
"It is essential that the mistakes made in the introduction of the Framework for Junior Cycle in recent years, which sidelined the voice of teachers, must not be repeated."
Back to news