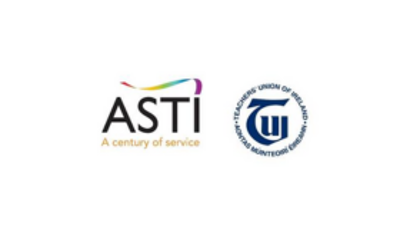 Teacher Unity Discussions
Over the past 12 months the Association of Secondary Teachers in Ireland (ASTI) and the Teachers' Union of Ireland (TUI) have been engaging in extensive discussions around the prospect of unification. We have held several meetings including four, so far, this academic year. Both unions have engaged constructively and in good faith. We have examined both unions' rule books and a potential structure for a new education union. There remains a considerable amount of work to be done.
The aim is to create a new union that at its heart is member focussed. It must both acknowledge and respect the traditions of each union, while also creating a new union that is able to face the challenges of today's industrial relations landscape.
The merging of two large unions is not a simple process and whilst a definitive deadline for the end of these discussions is impossible to predict, at the current pace, it is hoped to have an outcome that can be presented to the executive structures and the membership of TUI and ASTI within the 2023/24 academic year.
The unification of the TUI and the ASTI would be a seismic moment in education. There is potential for one coherent teacher voice on all topics across the entire breadth of the education sector. Representing almost 40,000 members in the Republic of Ireland, we would no longer be able to be pitted against each other and we would have a stronger voice as a member of the Irish Congress of Trade Unions' Public Services Committee.
Any outcome that emerges from these discussions will require comprehensive and substantial membership consultation within both unions and will ultimately be adjudicated upon in ballots of members.
Geraldine O'Brien, President, ASTI / David Waters, President, TUI
Back to news