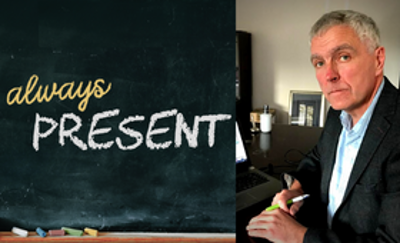 World Teachers' Day 2021 | Always present: Paying tribute, taking action
Statement from ASTI President Eamon Dennehy
Every year on October 5th we celebrate World Teachers' Day. This year the theme is "Always present: Paying tribute, taking action".
I want to thank all teachers in Ireland and globally for your extraordinary efforts during the pandemic. Your rapid transition to online teaching despite digital capacity issues, and your work in helping to minimise transmission in schools has ensured that students could return to classrooms as soon as possible.
This year, we also recognise the enormous toll that Covid-19 has taken on our profession beyond school closures and lost learning. We pay tribute to all those teachers and fellow trade unionists who lost their lives around the world in the past year and a half.
Education International has launched a memorial website to share stories and profiles of teachers, union colleagues and school staff who have lost their lives. On World Teachers' Day, October 5th, the global education community will hold one-minute's silence at 12 noon (local time) to pay tribute to the educators we lost to the pandemic. Teachers who would like to join this event online can register here.
Back to news