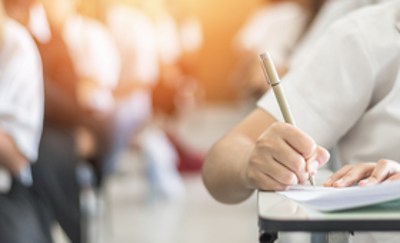 ASTI committed to externally-assessed Leaving Cert 2022 in line with expectations
The ASTI is committed to an externally-assessed Leaving Certificate 2022 in line with the students' and teachers' expectations.
Across all subjects, ASTI members are implementing the agreed curricular revisions designed to allow the established Leaving Certificate to proceed as outlined by the Minister for Education and her Department. The ASTI also notes new one-off arrangements for oral exams in Irish and modern foreign languages and the music practical exam for Leaving Certificate 2022.
School communities – including teachers and their students – are currently working to these curricular and other arrangements.
The preservation of Ireland's high quality, fair, and independent State Exams system is vital.
Unfortunately, due to the pandemic in 2020, and the absence of a vaccination programme at that time, students could not undertake their Junior Certificate exams as normal. A significant number of these students are now in their Leaving Cert year. This means that there is no Junior Cert data from externally assessed Junior Cert exams available for these students.
Leaving Cert students are currently preparing for a variety of non-written examinations such as practicals and orals to take place in Spring, alongside their preparation for the written examinations in June. Speculation regarding previous one-off grading processes during the pandemic is unhelpful at this stage, particularly given that the data used for these processes is not available for all 2022 Leaving Cert students.
Back to news