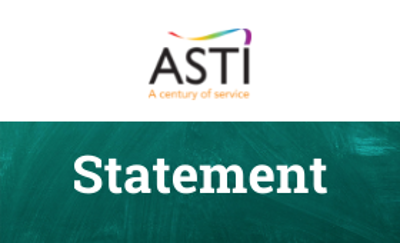 ASTI disappointed and dismayed with CO2 monitors delay
The ASTI has conveyed its disappointment and dismay with today's confirmation that the delivery of 10,000 CO2 monitors to schools will be delayed for some weeks.
"These monitors constitute an important extra tool in the fight to ensure that Covid-19 transmission is minimised in schools. School communities have worked so hard to ensure that the infection prevention and control measures are effective throughout this pandemic. It is disheartening in the extreme that the rollout of these monitors to schools has been delayed. It is incumbent on the Department of Education to now make every effort to ensure that the problem is addressed as a matter of urgency," ASTI President Eamon Dennehy has stated.
The ASTI represents 18,500 second-level teachers in schools throughout Ireland.
Ends
Back to news