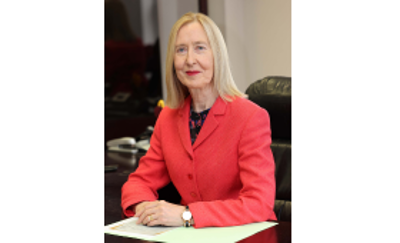 ASTI President Geraldine O'Brien has congratulated all students receiving their Leaving Cert results today (Friday, August 25th).
"Today is a day to celebrate the beginning of the next phase of your lives," said Ms O'Brien. "The knowledge, skills and experience you have gained as a result of progressing from first year through to the Leaving Cert will serve you in many ways as you pursue your goals as a young adult."
Approximately 62,000 students sat Leaving Cert exams this June. The ASTI President said every young person getting results today has their own unique combination of talents, interests, skills and learnings.
"Regardless of your results today, know that your future holds many opportunities. I urge you to take time to consider all of your options in the days and weeks ahead."
Ms O'Brien said this year's Leaving Cert students were significantly impacted by the pandemic. "This year's Leaving Cert students experienced school closures, mask wearing in class, cold temperatures in schools, and they never got to sit their Junior Cycle exams.
"Fortunately, these students benefited from a return to normality, including the certainty of a fair and transparent Leaving Cert exams process. A key learning from the pandemic is that we must protect the integrity of the Leaving Cert. Any changes must be built upon fairness for students and trust in the system."
She concluded by asking today's Leaving Cert students to celebrate their results safely.
"Your teachers are very proud of each and every one of you today. I urge those of you celebrating to do so safely. I wish you every happiness and success over the coming weeks and in your future lives."
Ends
For more information contact Gemma Tuffy, ASTI Communications Official. Tel: 01/6040172; [email protected]
Back to news