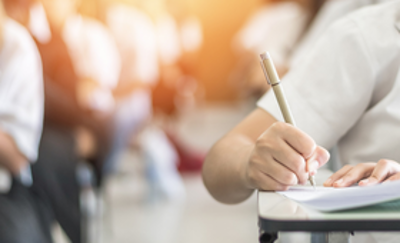 ASTI President congratulates students receiving their first State Exams certificate
ASTI President Miriam Duggan has sent a message of congratulations to all the students, parents and teachers involved in the 2022 Junior Cycle examinations.
"After a long wait, today you receive an independent, objective statement recognising your efforts. This is an important education milestone and your teachers are proud of you," said Ms Duggan.
"The Junior and Leaving Cert examinations enjoy a high level of public trust. Students, parents and teachers value the fairness and equity these exams afford to students. This fairness is a key contributing factor to Ireland's high performing education system and must be retained.
"The past few years have demonstrated that change in education policy can have unintended consequences for students and the education system. It is vital that the experiences and voices of teachers in the classroom are central to any decisions regarding the implementation of change which impacts on hundreds of thousands of young people. Teachers have detailed knowledge of how students learn and are best placed to understand how curriculum can impact on this."
In a final message to students getting their Junior Cycle results, the ASTI President said: "Congratulations on achieving your first State Exams Certificate. I encourage all of you to celebrate in a safe manner. If you are celebrating with your friends, make sure your parents are involved in your plans."
Ends
Back to news