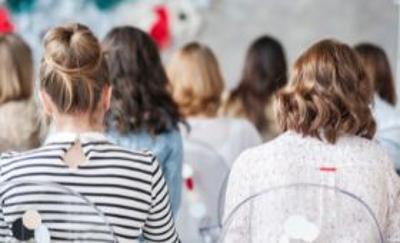 ASTI welcomes public consultation on the draft curriculum for Social Personal Health Education
The ASTI has welcomed the announcement of the public consultation on the draft curriculum for Social Personal Health Education which includes Relationships and Sexuality Education (SPHE/RSE).
Given that the current curriculum was introduced in 2000, such changes are long overdue. Society has changed dramatically in the intervening 20+ years - as evidenced in the marriage equality referendum as well as significant changes in legislation and state policy around diversity and equality, in particular gender equality.
The pervasiveness of social media has significantly altered the social world which adolescents inhabit. The new curriculum aims to enable students to develop the social, cognitive and emotional skills to navigate increasingly complex social, digital and personal worlds. The development of this draft curriculum has already been based on extensive consultation, especially with young people who are very clear that they want age-appropriate holistic education on the issues they face growing up, including sexual orientation, consent in relationships, reproductive health and, in particular, the online world, including pornography and bullying.
A good curriculum must be supported when it goes into schools. While the ASTI acknowledged the steps taken by the Minister for Education to provide dedicated training for teachers of SPHE/RSE, it has called for the restoration of the post-graduate allowances for teachers to encourage a sufficient number of teachers to take part in this training. The union has also reiterated its warning that class sizes of 25 to 30 students are utterly unsuitable for teaching the many complex issues that arise in SPHE/RSE classes. The Department must make sure that schools have adequate numbers of teachers to enable classes to be divided up for teaching SPHE/RSE.
Back to news