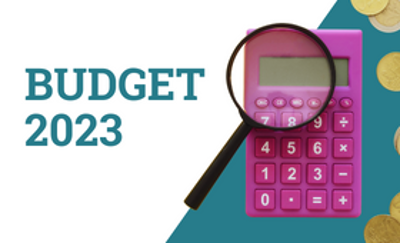 Disappointing Budget fails second-level education
Today's Budget announcement will do little to address the chronic underfunding of second-level schools and large class sizes, according to ASTI President Miriam Duggan.
"Ireland is ranked in last place out of 36 OECD countries for investment in second-level education as a percentage of GDP*. Despite this underfunding, Budget 2023 fails to address core funding for schools and does nothing to reduce our large class sizes," said Ms Duggan.
School funding
The ASTI President said the union acknowledges the announcement today of additional one-off funding for energy costs and school transport. However, she said school operational costs are wide ranging and a significant increase in the school capitation grant is what is required to bring investment in line with the OECD country average.
"The funding gap experienced by second-level schools is not new and arose long before current inflationary increases. It is due to prolonged underfunding and it is the reason why so many second-level schools are forced to fundraise to try to meet day to day operational costs."
Class size
Ms Duggan said that under investment in second-level education has continued despite record numbers of second-level students: "Schools continue to welcome more students every year, including students from Ukraine and other challenging situations. Teachers are addressing increasingly complex societal issues which are impacting on young people on a daily basis. Classes with 26 to 30 adolescents are the norm at Junior Cycle**. Schools are buckling under the strain of increased demands and expectations".
Withdrawal of teachers
Today's announcement that there will be no reduction in class sizes compounds the recent withdrawal of additional teachers allocated to second-level schools during the pandemic. "These teachers were withdrawn despite the overwhelming evidence of learning gaps and mental health challenges which emerged during the pandemic and school closure periods. The 296 second-level teachers mentioned in today's Budget relate to demographic changes only and will do nothing to augment supports for schools or reduce class sizes for students," said Ms Duggan.
School buildings
An ASTI survey in 2021*** found that many school buildings require serious upgrading. "Covid has demonstrated how essential it is to have school buildings that are fit for purpose. It is shocking that so many schools are in need of ventilation systems, improved heating systems, and upgraded toilet facilities," said Ms Duggan.
Ends
*EDAG 2021
**ASTI 2020 research
***ASTI 2021 research
For more information contact Gemma Tuffy, ASTI Media and Communications Official. Tel: 01/6040172.
Back to news