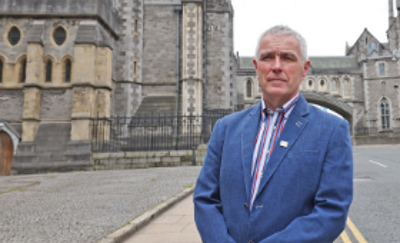 The Government must commit to sustained and enhanced investment in second-level education if it is serious about achieving a safe reopening of schools which will enable our education system to recover and prosper as we move forward from the damage inflicted by the pandemic.
Schools' experiences of difficulties recruiting and retaining second-level teachers have bedevilled the system for several years and it is high time the underlying causes, including unequal pay, were fully addressed, the new ASTI President Eamon Dennehy has stated.
"The fact that Ireland ranks in last place out of 35 countries for investment in second-level education as a percentage of GDP and has done so for several years is no longer acceptable. Teachers have been enduring an enormous and unsustainable workload while students have missed out on key education services."
"The high levels of precarious teaching contracts and pay inequality for teachers in the earlier years of their careers ensures that the system is not best placed to meet the challenges that the coming years will present. It cannot be allowed to continue."
The Government plan to reopen schools in the coming weeks must provide all the necessary resources in order to assist schools to continue to implement social distancing measures and to enhance inadequate student wellbeing services.
"The pandemic has highlighted the importance of face-to-face education. Appropriate provision in line with the highest standards required by public health advice must be in place for teachers and students to be assured that a safe and quality education can be provided," said Eamon Dennehy.
The ASTI President said the 2021/22 school year must be one focused on ensuring the safety and wellbeing of students and their teachers and the measures that will make that happen.
"The pandemic has demonstrated its own resilience and there is no doubt that enormous challenges remain to be overcome in the months ahead."
Eamon Dennehy is a teacher of engineering at Heywood Community School and a member of the Laois Branch of the ASTI. He served as ASTI Vice President from 2020 to August 2021 and previously served in a number of national and regional roles.
The ASTI represents 18,500 second-level teachers in schools throughout Ireland.
Ends
Back to news