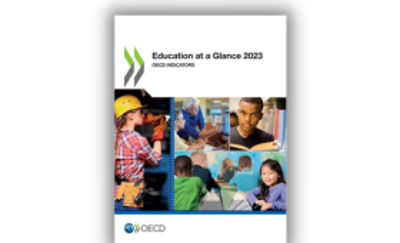 Ireland last out of 36 countries for investment in second-level education – OECD report
The OECD report Education at a Glance 2023 once again ranks Ireland in last place out of 36 countries for investment in education as a percentage of gross domestic product (GDP).
In 2020, the year analysed, Ireland invested 1% of GDP in second-level education compared to the OECD average of 2% and EU average of 1.9%.
Expenditure per second-level student was $11,379 compared to an OECD average of $11,942 and EU average of $11,696.
In 2020, total expenditure on primary to tertiary education in Ireland was 3.2% of GDP, much lower than the OECD average of 5.1% and EU average of 4.5%.
Budget 2024
"It is shameful that at a time of budget surpluses, Ireland is in last place when it comes to investing in our young people," said ASTI President Geraldine O'Brien.
"A significant increase in investment in our schools is required in Budget 2024, so as to ensure that young people can get the knowledge, skills, and educational experiences so vital to their future lives.
"Large class sizes, insufficient staffing, and inadequate classrooms and buildings must be addressed. Increased spending during the pandemic period helped to ensure schools could remain open insofar as possible, but these additional supports were temporary. What is needed is a commitment to close the investment gap between Ireland and the rest of the world".
Investment in young people pays off
The OECD report emphasises the high returns of Government investment in education for individuals and countries.
"People who complete second-level education and beyond do better, not only in terms of job opportunities and earnings, but on a range of indicators including digital literacy and civic engagement. This benefits all of society," said the ASTI President.
Teacher shortages
The report states that competitive salaries are crucial to retaining teachers and attracting more individuals to the profession. In this regard, the ASTI notes that well-established destinations for Irish teacher graduates offer significantly higher starting salaries. (Canada $5,876 -16% higher than Ireland; Australia $11,709 - 32% higher than Ireland). Ireland is also below both the EU and OECD country averages for new teachers' pay.
Ends
Back to news