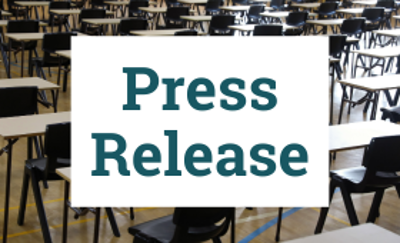 Minister's statement on Leaving Cert assessment sensible and inevitable
'Fairness for all students and trust in exams system vital' – ASTI President
The ASTI has described this morning's statement by the Minister for Education Norma Foley regarding her proposals for Leaving Certificate assessment change, as both sensible and inevitable.
Speaking today, ASTI President Geraldine O'Brien, said:
"The ASTI had expressed its serious concerns to the Minister that her announcement in March 2022 contained significant change proposals which were not part of the NCCA Senior Cycle Review Advisory Report to the Minister. Specifically, teacher-based assessment was not contained in the NCCA's recommendations to the Minister.
"The ASTI also emphasised to the Minister the need to protect the integrity of the Leaving Cert and to ensure assessment of students for State certification purposes is based on fairness for all students and trust in exams system.
"Today's announcement by the Minister validates these concerns.
"In this regard, it is clear that meaningful and continuing collaboration with the second-level teacher unions, that recognises and acknowledges the voice of classroom practitioners, is vital to ensure that future Senior Cycle change is educationally sound."
ENDS
Back to news