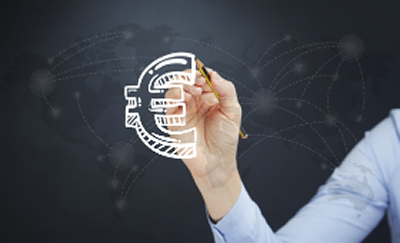 The ASTI is committed to campaigning for a properly funded second-level education service which provides equality of opportunity to all students.

We believe that schools and teachers must be supported in their work towards delivering a quality and inclusive education to young people.

The latest OECD Education at a Glance 2023 report reveals that Ireland is again at the bottom of the OECD for investment in second-level education as a proportion of national wealth. Ireland is in last place out of 36 countries for investment in second-level education as a percentage of gross domestic product (GDP). In 2020, the year analysed in the OECD report, Ireland invested 1% of GDP in second-level education compared to the OECD average of 2% and EU average of 1.9%.
Expenditure per second-level student was $11,379 compared to an OECD average of $11,942 and EU average of $11,696.

Investment in young people pays off
The OECD report emphasises the high returns of Government investment in education for individuals and countries.
"People who complete second-level education and beyond do better, not only in terms of job opportunities and earnings, but on a range of indicators including digital literacy and civic engagement. This benefits all of society," said the ASTI President.
Teacher shortages
The report states that competitive salaries are crucial to retaining teachers and attracting more individuals to the profession. In this regard, the ASTI notes that well-established destinations for Irish teacher graduates offer significantly higher starting salaries. (Canada $5,876 -16% higher than Ireland; Australia $11,709 - 32% higher than Ireland). Ireland is also below both the EU and OECD country averages for new teachers' pay.
An ASTI/ RED C survey carried out in 2021 found that teachers and principals believe class size, youth mental health services and school guidance services are priority areas for investment post pandemic. Differentiated teaching, which is the foundation of inclusive education, is problematic in overcrowded classes. Large class sizes also impede the use of diverse teaching methodologies which are very much required for teaching the Framework for Junior Cycle.

The ASTI has called for additional supports given to schools during the pandemic (such as access to additional teachers to cover for Covid-19 absences and to help achieve social distancing) to be made permanent after the pandemic.


• OECD report Education at a Glance 2023 Ireland Report
• Department of Education and Skills Education at a Glance 2023 Indicators - Country Profile: Ireland
• ASTI press statement on Education at a Glance 2023
• ASTI/ RED C 2021 survey Rebuilding our School Communities: Teachers' Priorities.
Back to campaigns