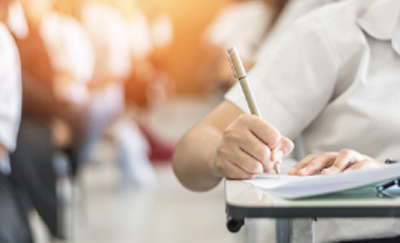 Minister for Education, Norma Foley, published 'Equity and Excellence for All', containing a set of actions for the redevelopment of the senior cycle curriculum on March 29th.
The future curriculum framework will aim to:
empower students to meet the challenges of the 21st century
enrich the student experience and build on what's strong in our current system
embed wellbeing and reduce student stress levels
The re-developed senior cycle will include:
revised curricula for all existing Leaving Cert subjects
revised Leaving Cert subjects will have assessment components (in addition to written exams) worth 40% of the total Leaving Cert grade
introduction of teacher-based assessment components
updated curriculum and assessment models in chemistry, physics, biology and business will be available for fifth-year students in network schools* in September 2024
Leaving Cert Established students entering Senior Cycle in September 2023 will sit Paper 1 in English and Irish at the end of fifth year
introduction of two new subjects: drama, film and theatre studies; and, climate action and sustainable development – these subjects will be available to network schools in 2024
oral examinations and the music practical performance will take place during the first week of the Easter break
new Level 1 and Level 2 qualification (National Qualifications Framework) will be introduced for some students with special educational needs
Leaving Cert Applied students will have improved access to maths and foreign languages from September 2022, and
the Transition Year Programme will be revised.
*The National Council for Curriculum and Assessment (NCCA) will invite a selection of schools to become network schools. These schools will participate at an early stage in revised curriculum and assessment arrangements.
Internal Consultation
The ASTI began a process of internal consultation on October 15th with more than 18,000 members on the Minister for Education's announcement regarding changes to Senior Cycle education - see news piece here - ASTI begins consultation process on Minister's Senior Cycle announcement. This will be followed by an extensive consultation with members, including branch meetings and surveys.
Central Executive Council was addressed by Irish educationalist and Emeritus Professor of Education, University College Cork, Áine Hyland - see her presentation here: Leaving Cert Reform: Research-led or Student-led?
Equality and Excellence for All - Redeveloping Senior Cycle: context and overview - Assistant General Secretary/ Education & Research Officer Moira Leydon's presentation to CEC, 15th October.
A meeting of ASTI and TUI subject representatives took place in November 2022 with the aim of developing a common approach to the Minister's statement on the redevelopment of Senior Cycle. Read about the event here.
The ASTI hosted an education conference on Saturday, March 4 2023 in the Strand Hotel, Limerick. The Minister's proposals for a redeveloped Senior cycle curriculum provided the backdrop to the conference. See the report from the conference in the March 2023 issue of ASTIR.
Important documents:
Back to campaigns