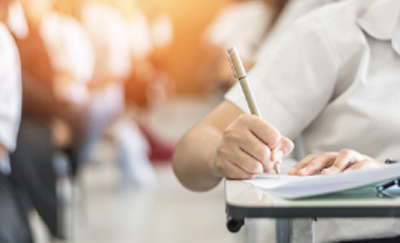 On September 20th 2023, the Minister revised a key pillar of her proposals for senior cycle change when she confirmed that all additional and practical components of Leaving Certificate subjects will continue to be externally assessed.
Related to this decision, the Minister has asked the State Exams Commission that further research would be commissioned on the potential role and impact of generative artificial intelligence in teacher-based assessment in particular.
The Department has also established the Senior Cycle Redevelopment Programme Delivery Board and the Senior Cycle Redevelopment Partners' Forum for engagement with the stakeholders.
As of September 20th, 2023, the Minister's revised proposals (including steps taken to date) are:
Announcement of introduction of Tranche 1 (9 subjects) and Tranche 2 (7 subjects) in September 2024 and 2025 respectively. Link here to new page on Curriculum and Assessment.


Leaving Certificate Applied (LCA) students have had improved access to Leaving Certificate Established (LCE) Mathematics and Modern Foreign Languages since September 2022, broadening the options for LCA;


Students in schools that offer LCVP are now able to access LCVP link modules without meeting subject specific criteria, or the modern European language requirements;


A Post-Primary Special Education Development Group has been established within the NCCA's structures to develop follow-on Senior Cycle modules for students progressing from Level 1 and Level 2 Learning Programmes at Junior Cycle level;


A new and revised Transition Year Programme Statement has been drafted and is available for public consultation until 20 October 2023. The draft Statement, and details on the consultation are available here;


There has been significant engagement with education stakeholder groups, including representatives of students, teachers, parents, school leadership, management bodies, and subject experts; and


Oral examinations in language subjects have been held during the school Easter period;


The Minister established the Senior Cycle Redevelopment Programme Delivery Board, and the Senior Cycle Redevelopment Partners' Forum;


A new Senior Cycle Board was convened within NCCA structures;


Research was commissioned by the NCCA and the SEC in relation to the weighting, composition, and moderation of teacher-based assessment components, with this research now complete and was submitted to the Minister in July 2023;


A detailed paper on the Technical Form of Curriculum Specifications has been approved by the NCCA Council. The paper will provide a template for how the curriculum/specification in each revised subject is presented;


The Minister has asked the NCCA to urgently present a schedule setting out the phases or tranches over which all subjects will be revised in line with approach outlined above.
Click here for ASTI Curriculum and Assessment page.
ASTI campaign
Timeline
In March 2022 the Minister for Education announced her proposals for Senior Cycle redevelopment. The ASTI began an internal process of consultation, including:
consultation with members via the ASTI branch network,


in October 2022, the ASTI Central Executive Council was addressed by Áine Hyland, Irish educationalist and Emeritus Professor of Education, UCC,


a number of collaborative activities with the TUI have been organised, including meetings of the ASTI and TUI subject representatives,


the ASTI and TUI undertook a joint campaign of opposition to the Minister's proposal to move Leaving Cert Paper 1 in English and Irish to the end of fifth year for those entering fifth year in September 2023,


the ASTI hosted an education conference on curriculum change in March 2023,


the ASTI adopted a range of policy positions in relation to the Minister's plans as announced in March 2022 (see panel),


in February 2023, following a campaign of opposition by the ASTI/TUI regarding the Minister's plan to move Leaving Cert Paper 1 in English and Irish to the end of fifth year from 2024, the Minister announced the deferral of this proposal, and


in September 2023, the Minister revised her proposal regarding teacher-based assessment
Important documents:
Back to campaigns